Megan
Heinzl:
Front-end
Web
Developer
Welcome! This is an old portfolio from when I was fresh out of school and I'm currently working on a refresh of the content and structure. In the meantime, please enjoy this blast from the past.
About Me
---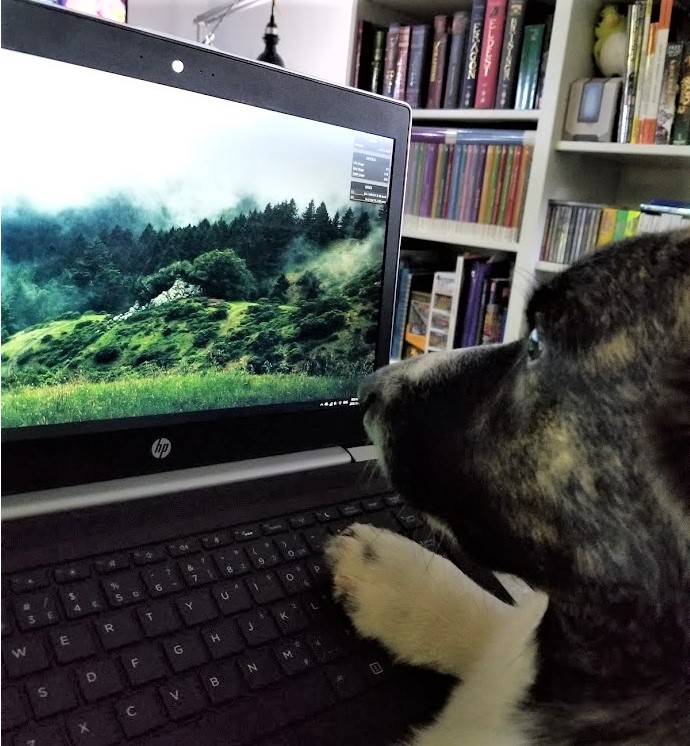 Working in an agency environment, I'm no stranger to tight deadlines, juggling multiple tasks and last minute changes, but I'm the happiest when I can really sink my teeth into a problem or figure out something new!
As a developer, I strive to create user-friendly, responsive websites with clean and consistent code. I pay special attention to existing structure and formatting whenever I work collaboratively with others and do my best to match it. I believe that close working relationships, strong communication and a desire to learn and improve are key aspects of being a developer.
For as long as I can remember I have been a "computer nerd". When I was 9 years old I was taking out books from the library to learn HTML (mostly so I could customize things in Neopets). My favourite fonts are Comic Sans, Jokerman and Wingdings. I spent the majority of my teenage years playing video games instead of learning "real" skills, but I still managed to learn the basics of economics, leadership, perseverance, the importance of being organized, and strong communication skills from those games.
When I'm not at the computer, it's likely that I'm either snuggling on the couch with my cats and dogs, or out in the garden getting my hands dirty. I love being outside, whether I'm weeding, mowing the lawn, or out on a hike. I was born and raised in the Lower Mainland in British Columbia and I love it for its rain, moss, and mountains.
I love to laugh, and often make cheesy jokes and dumb puns whenever it's appropriate. I'm not the most chatty person in the world (despite what you may think after reading all of these paragraphs), but I love to talk about my hobbies, which include keeping and breeding exotic animals and tropical plants, as well as other people's pets. If you have a cat, dog, or any other pet/plant, I'm always excited to hear about it.
My Background
---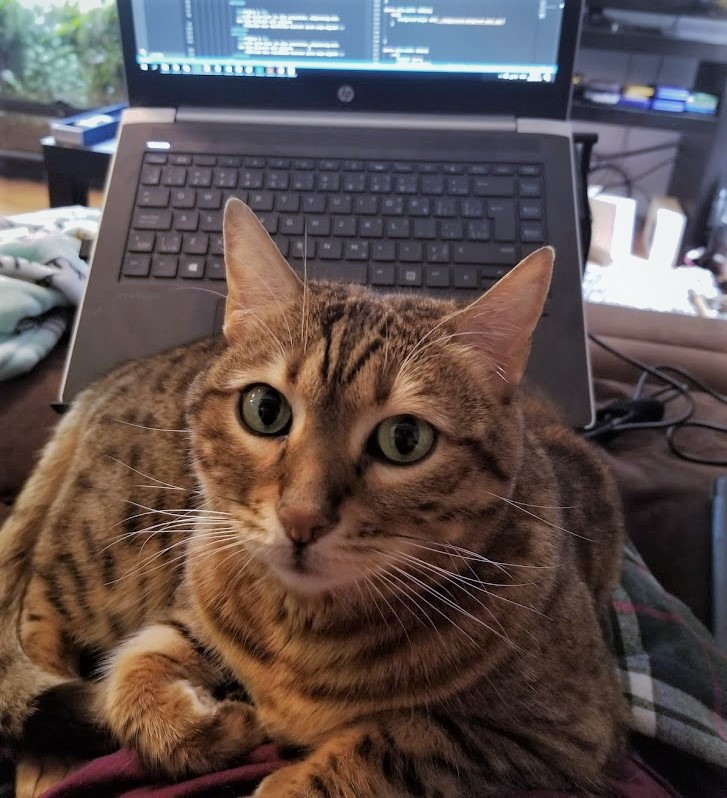 Currently, I work as a developer at a digital marketing agency that focuses mostly on WordPress websites and email marketing. I work with designers and other developers to put together sites and features from mockups, using HTML, CSS and JavaScript. All websites are done using our in-house starter theme as a base and then customizing as needed. I've assisted in upgrading our starter theme to function with the Gutenberg editor, and am currently working to put together a headless version using Gatsby.js. In addition, I've worked closely with one of our clients for over 2 years, assisting them with website updates and emails and leading the internal team. The quality and timeliness of work has resulted in multiple additional contracts and a strong relationship.
I went to school at the British Columbia Institute of Technology (BCIT) located in Vancouver, BC. There I obtained my Technical Web Design certification after an intensive, 6 month long, full-time program. The program was a fantastic experience for me, as it set me up with a strong foundation on current technologies and best-practice techniques in an immersive, practical way. We worked hands-on with languages including HTML, CSS, JavaScript, PHP and MySQL, as well as frameworks, libraries and preprocessors such as React, jQuery and Sass. In addition to the technical skills, there was a lot of focus on making "showcase-able" projects and working in teams. The culmination of the program was a group project in which we worked in a team of 4 to design and develop a website from scratch for a local business owner.
Before my time at BCIT, I spent two years at Douglas College doing general studies, focused mostly on Biology and Computer Science. I excelled in my programming courses, which covered Python and C++. To this day I still love programming. I view it as one big puzzle that you have to break down piece by piece, solving one problem at a time and putting those solutions together until you have a fully functioning program you can be proud of. I was fortunate enough to spend most of my childhood self-teaching in front of a computer as a homeschooled child all the way from preschool to graduation. This allowed me to learn at my own pace and explore exactly what interested me, and I found the experience to be invaluable.